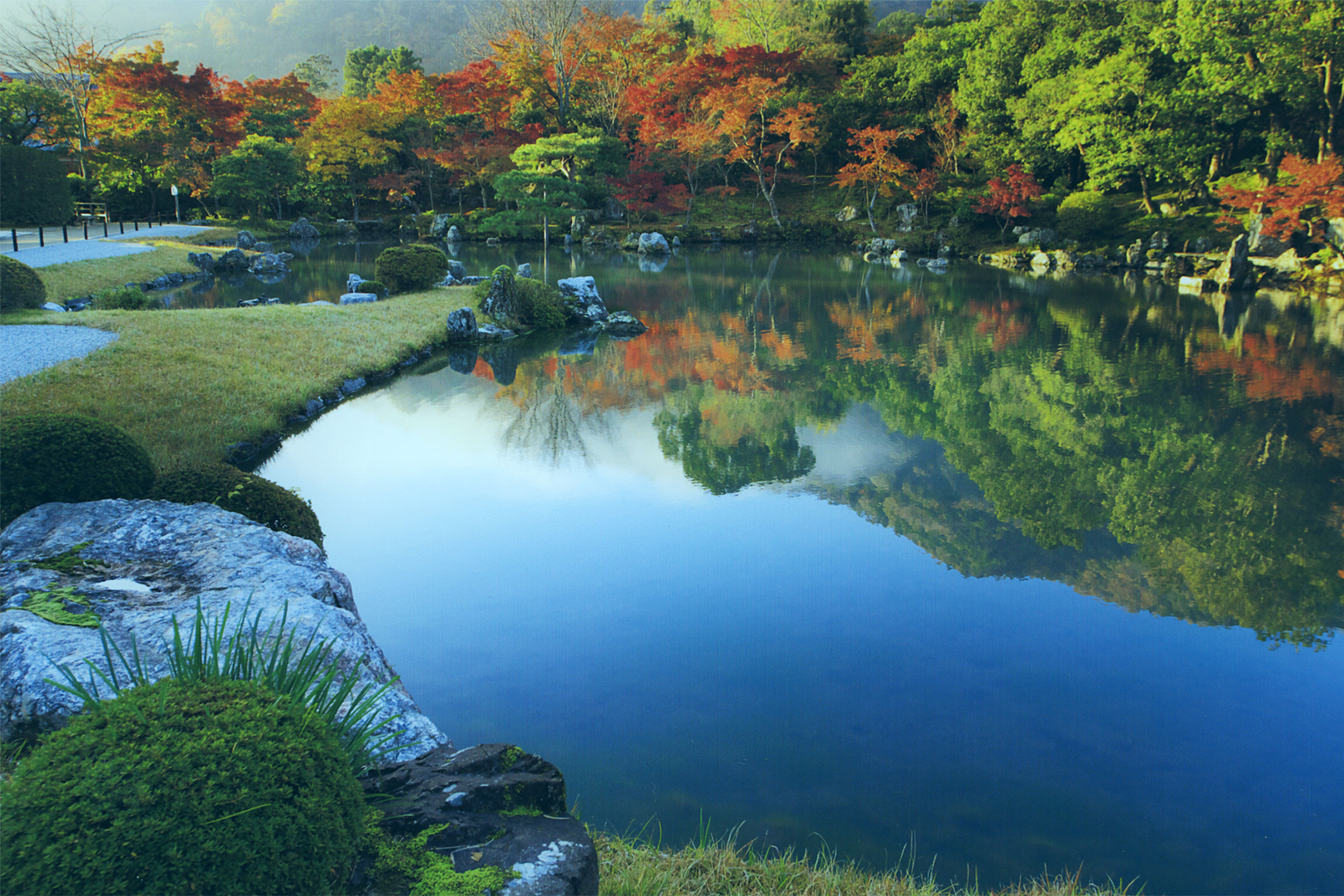 時空の美。
移ろいの中に象徴を摑む。
作庭を通じ、何を学び、何を表し、
後世に何を残し伝えられるだろうか。
「庭を創る」という限りなく自由で創造的な世界。
それは「地球を彫刻する」行為かもしれない。
「永遠のロマン」を夢みつづけ、具現化させていく。
Catching the image admits the change of beauty with shifting time and space.
What can we leave behind for our future generations through learning and expressing what we have learned from garden-landscaping not limiting to mere creating gardens. But extending beyond our imagination to freely create the world.
That in fact may be an act of carving the world. That continues dreaming of the eternal romance of having it realized through molding in tangible forms.